Removing paint from many types of material
We can save you hours of scraping, sanding and preparing. Our paint removal service also provides a consistent finish that does not damage the substrate materials. Coupled with our over 25 years of experience and the many thousands of applications, we first assess if the surface you are seeking to clean, can be cleaned, and then recommend the most appropriate approach. From House to Horseboxes, Boats to Bricks, Watertanks to Watercraft, we've done it all.
Symblast are the preferred contractor for many companies and boat owners across the South of England who choose us for our paint removal service. We have worked in and with most dockyards and marinas. Moreover, we have also worked with large corporate companies such as Wessex Water.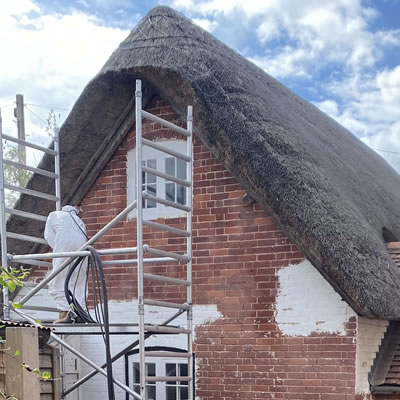 Our Paint Removal Services for
We save our customers hours of time and get their surfaces ready for painting:
So why spend many hours scraping, sanding or working to remove paint that may have built up over the years? Apart from the time, the materials and the need to carry out the work safely, all add to the cost. At Symblast our mobile paint removal service can turn up and blast away the paint without damaging the substrate, at a fraction of the time, cost and inconvenience.
However, if you are not sure that media blasting will provide the solution you are looking for, give us a call and discuss your paint removal requirements. We have over 25 years of experience and a wide range of blasting techniques that may provide the answer. Take a look at our case studies to see the range of surfaces and applications we have blasted. Our services are trusted by many companies and boat owners and we are proud of our reputation for delivering exemplary customer service.