Return any painted, rusted or weather damaged vehicle to its original best ready for coating or painting.
Our car paint removal service uses professional grit blasting that can achieve truly remarkable results in an impressively fast time. Carried out by Symblast's highly knowledgeable and conscientious team you'll be assured of the best results. Experienced in selecting the right abrasive media for the job, Symblast's grit blasting techniques are especially ideal for paint removal from any vehicle surface.
The Symblast team have worked throughout Hampshire and Dorset for over 25 years. As a result, successfully removing paint and weather damage from vehicles, timber, masonry, steel and ironmongery. Furthermore, we have developed a trusted reputation for honesty, hard work and high standards.
Symblast has worked with Jason Pillar Classic Cars for some years, and the results have been impressive and enjoyable!
Symblast utilises a specially made rotisserie that can roll the car body shells to allow blasting access to all areas. Then Jason does the welding and rebuilding. So why not choose Symblast and Jason Pillar Classic Cars for your next classic car project? Contact us today!
Case Study – Preparing the way for the restoration of a classic car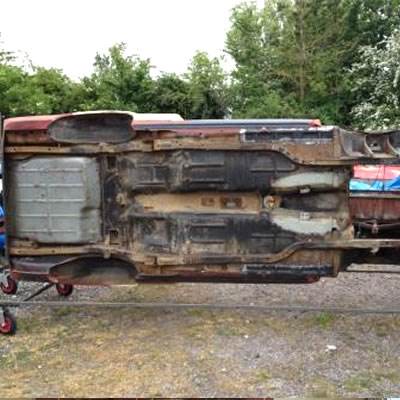 Preparing the way – Removing the corrosion and paint.
Working with Jason Pillar Classic Cars on restoration projects, we are regularly used to remove corrosion and paint, after which Jason can carry out the required inspection, welding and painting. This saves Jason Pillar Classic Cars a lot of time, is cost effective and enables the preparation to extend into complex crevices.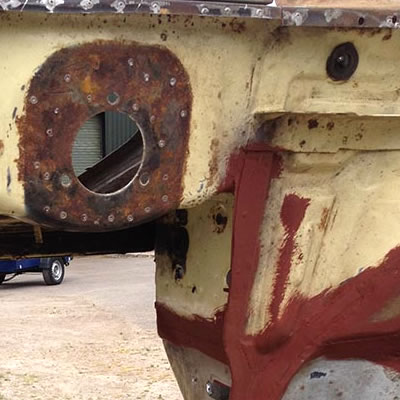 Mounted on a rotisserie
Notably, the car is mounted on a rotisserie to facilitate the blasting process, and all nooks and crannies can be blasted successfully. (Rotisserie not supplied by us)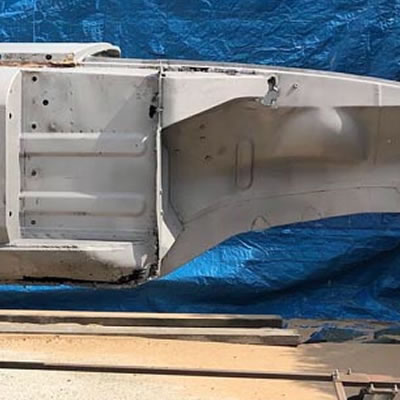 The finished result
The clean surface areas are repaired and painted. This has significantly improved the quality of the surface on which paint will be applied.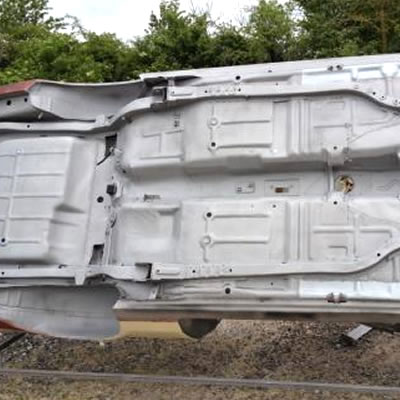 The benefits to the customer
In conclusion, our car paint removal service avoided many hours of manual scraping and sanding work that would have otherwise been required. It cleans and prepares all areas so the restorer can assess any repair work. Also, the surface is now ready to accept the primer and paint ensuring durability and a beautiful smooth finish.
or call today on 07957 655 978