Removing without damaging
We provide a complete brick and concrete blasting service. Being mobile, we come to you, making Symblast the perfect solution to clearing paint, residue or other coatings from brick and concrete. Not all bricks are the same (some are handmade, some aged), and mortars can vary depending on age and construction type, we will always check before committing to the work. We can work in enclosed spaces or outside. We have equipment and applications that ensure the brick and concrete blasting is focused and will not impact any surrounding buildings.
Case Study – Berkhamsted school, Eton Five's hand-ball courts: old paint being removed back to concrete render to be refurbished with a better more durable coating.
Eton Fives is a sport developed in the late 19th century at Eton College. The shape of the court used now is taken from the chapel at Eton College. An Eton Fives court consists of three walls, with the left-hand wall interrupted by a buttress approximately halfway up the court. There are also two levels to the court, the front being around six inches higher than the back half of the playing area.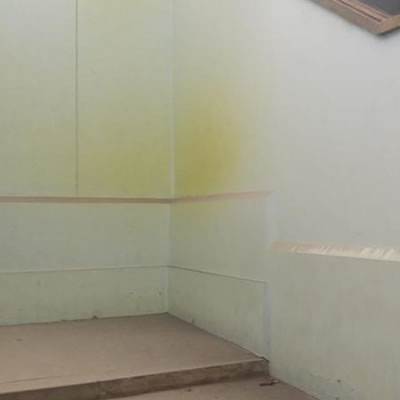 Preparing the way for inspection by the customer
The Eton Fives court was badly stained, and the walls were marked. The school wanted to recoat the courts and Symblast were appointed as the contractors of choice.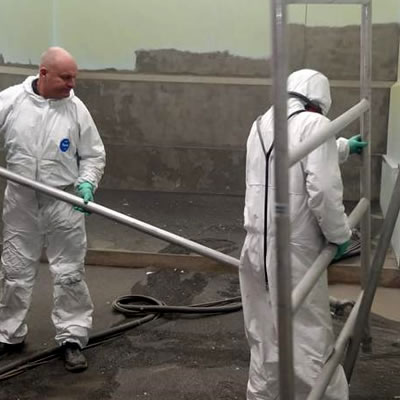 Started removing the existing paint
We set up scaffolding and started the systematic blasting of the concrete walls in readiness for repainting. Our mobile systems and long reach equipment enable us to get into hard-to-reach places.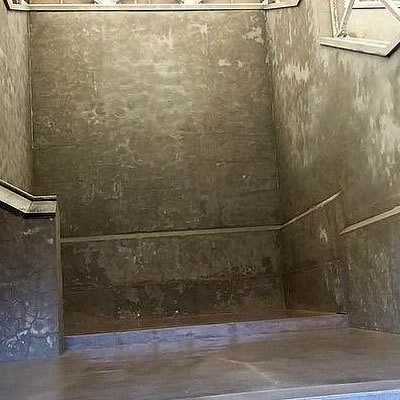 The finished result
Once completed, the walls were ready to receive the coating. The image shows the court post blasting, and you can see how clean and free of old paint it is.